Employers: Salary Trends & Market Intelligence, Banking & Finance Industry – Malaysia
---
$image_id = get_post_thumbnail_id(get_the_ID()); $small_image_url = wp_get_attachment_image_src($image_id, 'grandnews_blog', true); $image_alt = get_post_meta($image_id, '_wp_attachment_image_alt', true); ?>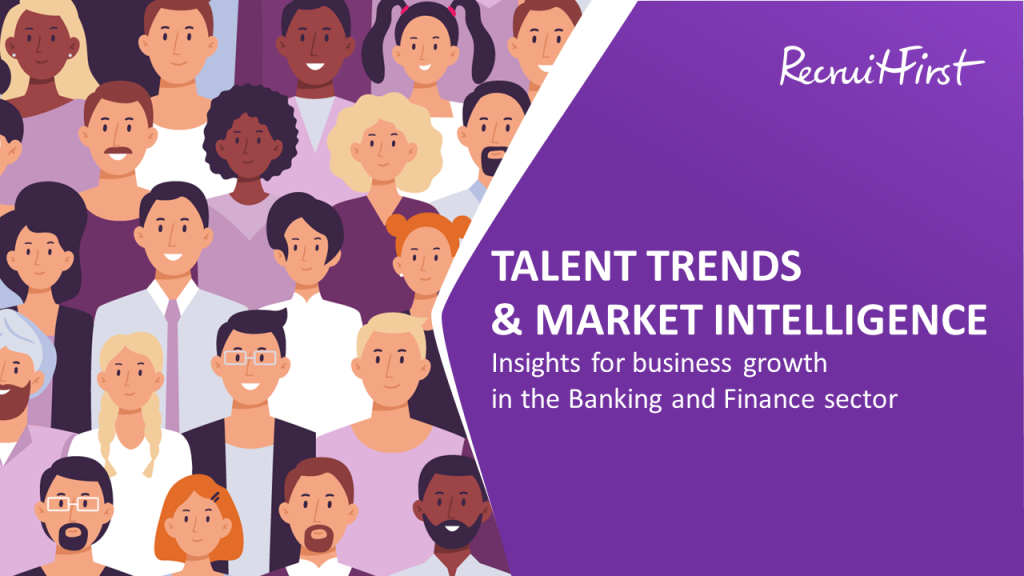 Looking To The Future
As we enter a new decade, we observe the ease with which it is to now carry out monetary transactions and seek ways to grow our wealth. Compared to the past where one has to physically make a trip down to the bank, technological advancements have now made it so that you can do everything from the comfort of your own home.
This shift in the Banking and Finance industry was a result of technology, innovation, and the desire to ease the processes of banking, making it accessible for all. While technology has already progressed by leaps and bounds in the past century, COVID-19 has forced the wheels of change to turn faster, integrating technology into every facet of our work and lives.
Just as technology has been instrumental to the changes of the Banking and Finance industry, we will see more hybrid roles as new facets of the industry are brought out, emphasised and improved through innovation. The importance of the transformation and implementation of digital tools, not only within Banking and Finance institutions but also for the products sold and the methods through which said products are sold, cannot be understated. If we don't understand how digitisation has changed the Banking and Finance landscape, we will find ourselves struggling to keep up with those who do.
Embracing Change
The transformation and implementation of digital tools and automation is the biggest change that the Banking and Finance industry has experienced and will continue to experience. This will lead to a need for creativity to push boundaries in order to stay competitive in the sector. Companies also are willing to put in extensive meeting hours and manpower to train and align employee expectations with the company goal.
More Banking and Finance institutes are also seeing an increase need to hire temporary and contract staff for groundwork and project enquiries. As such, temporary work and contracting is on the rise for better optimisation and allocation of resources.
The technological push, combined with COVID-19, has had ripple effects in the way that hiring is carried out. An increase in collaborations, and mergers and acquisitions between Banking and Finance institutions and other companies results in more complexity of roles and structure, but also opens doors to greater exploration. Hybrid roles, in which every function of a company has grown to encompass technology, see a rise in popularity and will only continue to be more prevalent in the Banking and Finance industry as traditional ways of work are expanded and improved upon.
Now with an abundance of digital platforms at one's fingertips, Banking and Finance institutes can source for, interview, and hire globally. Similarly, job seekers can now look overseas for opportunities that may not have been so available a decade or two ago. To attract and retain proper talent, companies have to be creative in the way they hire people. Many Banking and Finance institutions manage to do this by organising Management Trainee Programs, attracting promising fresh graduates with the prospect of being able to learn from different mentors and departments. There has also been an increase in group, scenario-based, or 'activity day' interviews, which help companies understand a candidate's thought processes and teamwork abilities more thoroughly.
Furthermore, while it is common for companies to prioritise hard skills as a requirement for hiring, it might be better to place the emphasis on transferrable skillsets instead, devoting time and resources to building technical skillsets from the ground up after an employee has joined the company. This ensures that incumbents have the right attitude and mindset to learn and grow, and might increase company loyalty as well once they see that their career growth is being taken care of.
Career Considerations
Dynamic company culture
Possibility of career advancement
Competitive remuneration and benefits package, with a base salary and bonus that suits their needs
Opportunity to learn new, transferrable skillsets
Remote work arrangements
Constant technological advancements made by company
Work With A Recruiter
Despite recent challenges, it is hard to deny that the job market is shifting to become one where job seekers now have a wealth of information and choices at their fingertips. Companies need to ensure that they stand out from competitors so as to attract the best talent.
A disciplined hiring process, as well as constant contact with other thought leaders, headhunters and prominent figures in the Human Resource field will help you stay abreast of trends in your industry. The past few years have taught us to embrace change, and we must continue to do so in order to build a team of highly skilled professionals who can work together to achieve organisational goals.
Salary Guide – Accounting and Commerce
| JOB TITLE | SENIORITY LEVEL | SALARY/ YEAR |
| --- | --- | --- |
| Shared Service Centre | Team Lead | 90,000 – 120,000 |
| | Assistant Manager | 105,000 – 168,000 |
| | Manager | 180,000 – 300,000 |
| | Head of Department | 240,000 – 550,000 |
| Support Role | AR | 30,000 – 54,000 |
| | AP | 30,000 – 54,000 |
| | Credit Control | 36,000 – 60,000 |
| Commerce Accounting | Senior Associate | 60,000 – 120,000 |
| | Assistant Finance Manager | 66,000 – 90,000 |
| | Finance Manager | 96,000 – 168,000 |
| | Senior Finance Manager | 144,000 – 210,000 |
Salary Guide – Audit and Risk Compliance
| JOB TITLE | SENIORITY LEVEL | SALARY/ YEAR |
| --- | --- | --- |
| Advisory Practice | Consultant | 36,000 – 48,000 |
| | Senior Consultant/ Assistant Manager | 60,000 – 90,000 |
| | Manager | 96,000 – 120,000 |
| | Senior Manager | 120,000 – 180,000 |
| Banking Risk Operations | Analyst | 48,000 – 72,000 |
| | Senior Associate | 72,000 – 90,000 |
| | Assistant Vice President | 108,000 – 180,000 |
| | Vice President | 192,000 – 240,000 |
| Insurance | Executive/ Senior Executive | 48,000 – 72,000 |
| | Assistant Manager | 78,000 – 96,000 |
| | Manager | 96,000 – 144,000 |
| | Senior Manager | 144,000 – 204,000 |
| Corporate Finance, Mergers & Acquisitions | Analyst | 48,000 – 84,000 |
| | Senior Associate | 84,000 – 120,000 |
| | Vice President | 120,000 – 192,000 |
| | Director | 192,000 – 384,000 |
Salary Guide – Financial Institution
| JOB TITLE | SENIORITY LEVEL | SALARY/ YEAR |
| --- | --- | --- |
| Asset Management | Junior Trader | 48,000 – 108,000 |
| | Trader | 120,000+ |
| | Sales | 60,000 – 180,000 |
| | Head of Sales | 180,000 – 360,000 |
| Support Role | Research Analyst | 60,000 – 96,000 |
| | Senior Research Analyst | 84,000 – 300,000 |
| | Assistant Fund Manager | 300,000 – 540,000 |
| | Fund Manager | 120,000 – 420,000 |
| Private Equity | Analyst | 60,000 – 108,000 |
| | Associate | 96,000 – 144,000 |
| | Vice President | 120,000 – 192,000 |
| | Director | 102,000 – 384,000 |
| Global Markets | Junior Trader | 90,000 – 150,000 |
| | Trader | 150,000 – 276,000 |
| | Senior Trader | 300,000 – 420,000 |
| | Desk Head | 360,000 + |
| Commercial Banking | Assistant Relationship Manager | 60,000 – 96,000 |
| | Relationship Manager | 90,000 – 156,000 |
| | Senior Relationship Manager | 156,000 – 240,000 |
| | Team Head | 240,000 – 480,000 |
| SME Banking | Assistant Relationship Manager | 39,000 – 60,000 |
| | Relationship Manager | 90,000 – 156,000 |
| | Senior Relationship Manager | 156,000 – 240,000 |
| | Team Head | 240,000 – 480,000 |
| Wealth Planning | Wealth Manager | 36,000 – 60,000 |
| | Senior Wealth Manager | 60,000 – 144,000 |
| | Premier Banking Relationship Manager | 54,000 – 150,000 |
| | Private Banking Client Services Officer | 70,000 – 90,000 |
| | Private Banking Relationship Manager | 84,000 – 144,000 |
| | Senior Private Banking Relationship Manager | 144,000 – 216,000 |
| | Sales Manager | 156,000 – 240,000 |
| Load Administrator | Officer | 48,000 – 60,000 |
| | Associate | 60,000 – 84,000 |
| | Assistant Vice President | 84,000 – 144,000 |
| | Vice President | 144,000 – 200,000 |
| Branch Management | Sub Branch Manager | 84,000 – 108,000 |
| | Branch Manager | 120,000 – 180,000 |
| | Regional/ District Manager | 180,000 – 264,000 |
| Relationship Management | Assistant Relationship Manager | 48,000 – 72,000 |
| | Relationship Manager | 66,000 – 96,000 |
| | Senior Relationship Manager | 96,000 – 120,000 |
| | Sales Manager | 120,000+ |
| Mortgage | Specialist | 45,000 – 72,000 |
| | Senior Specialist | 72,000 – 96,000 |
| | Team Head | 96,000 – 120,000 |
| | Region Head | 120,000 – 180,000 |
| Banca and Investment | Specialist | 54,000 – 66,000 |
| | Senior Specialist | 66,000 – 96,000 |
| | Team Head | 96,000 – 144,000 |
| | Region Head | 144,000 – 243,000 |
Salary Guide – Insurance
| JOB TITLE | SENIORITY LEVEL | SALARY/ YEAR |
| --- | --- | --- |
| Banca Assurance | Officer | 36,000 – 54,000 |
| | Assistant Manager | 60,000 – 84,000 |
| | Manager | 90,000 – 144,000 |
| | Senior Manager | 156,000 – 216,000 |
| Underwriting Life | Officer | 36,000 – 48,000 |
| | Assistant Manager | 60,000 – 80,000 |
| | Manager | 84,000 – 180,000 |
| | Senior Manager | 180,000 – 228,000 |
| Underwriting General | Officer | 36,000 – 48,000 |
| | Assistant Manager | 72,000 – 96,000 |
| | Manager | 96,000 – 156,000 |
| | Senior Manager | 144,000 – 240,000 |
| Claim Life | Officer | 33,000 – 48,000 |
| | Assistant Manager | 54,000 – 78,000 |
| | Manager | 70,000 – 132,000 |
| | Senior Manager | 132,000 – 192,000 |
| Claim General | Officer | 33,000 – 48,000 |
| | Assistant Manager | 54,000 – 84,000 |
| | Manager | 84,000 – 120,000 |
| | Senior Manager | 120,000 – 180,000 |
| Actuarial | Analyst | 60,000 – 90,000 |
| | Manager | 84,000 – 168,000 |
| | Senior Manager | 180,000 – 360,000 |
| | Department Head | 300,000 – 480,000 |
| Fresh Grads | Technical field | 36,000 – 48,000 |
| | Non-technical field | 31,000 – 36,000 |