Job Seekers: Salary Trends & Market Intelligence, Banking & Finance Industry – Malaysia
---
$image_id = get_post_thumbnail_id(get_the_ID()); $small_image_url = wp_get_attachment_image_src($image_id, 'grandnews_blog', true); $image_alt = get_post_meta($image_id, '_wp_attachment_image_alt', true); ?>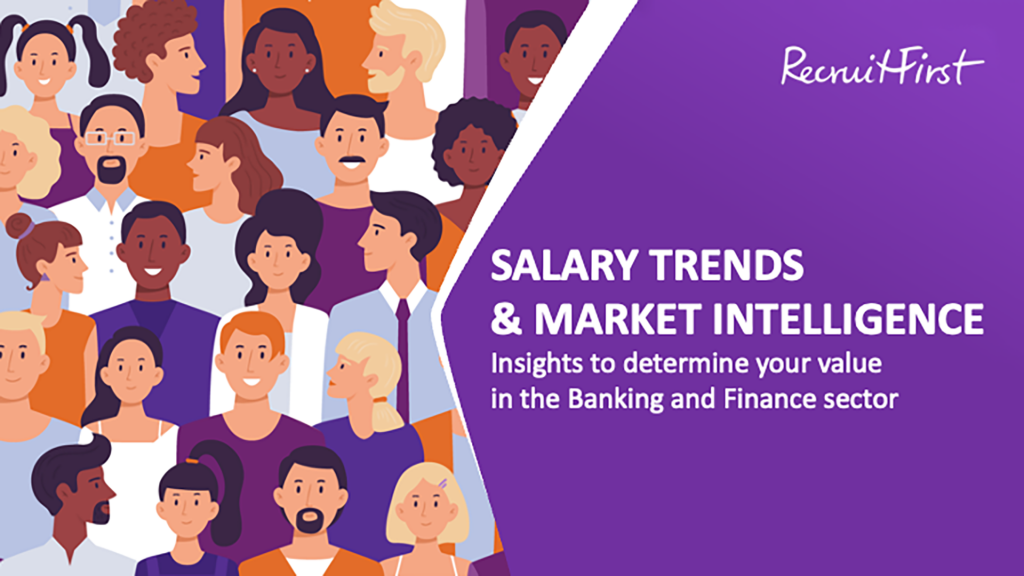 The Future is Here
The ability to step out of the house to run your daily errands with nothing more than just your phone speaks volumes about how technology has permeated every aspect of our lives.
With just a few taps on your phone screen, a cab arrives at your door step, payments are transferred, arrangements are made and plenty more are happening, moving and shifting – all invisible to our eyes.
The future that we were all privy to via movies from as early as a decade is the life we are living now.
And it's all thanks to the technology and innovation we now have at our fingertips.
The comfort level that everyone from a 3-year-old toddler to the 80-year-old grandparent has with technology today stems from the speed at which digitalisation happen in just the past 10 years and more specifically, the past year and a half.
And if we were to focus the crosshairs on just the Banking and Finance industry alone, we see how technology and innovation has pretty much changed the entire sector.
What we were familiar with and thought we knew just a year ago was merely a chrysalis that has since evolved into a totally different form.
And this is particularly true of the talent landscape within the Banking and Finance industry.
This begs the question, what do we do to evolve and pivot to keep up with the changes that the market need.
For starters, it is important to identify what are the current baselines of the industry.
Just as technology has been instrumental to the changes of the Banking and Finance industry, we are seeing more hybrid roles as new facets of the industry are brought out, emphasised and improved through innovation. The importance of the transformation and implementation of digital tools, not only within Banking and Finance institutions but also for the products sold and how they are sold, cannot be understated.
If we don't understand how digitisation has changed the Banking and Finance landscape, we will find ourselves struggling to keep up with those who do.
Today's Hiring Landscape
Most companies find that they are short on candidates who can fill their roles immediately. This is most prevalent in roles that require technical skills, and is primarily related to the digitalisation of the market. Companies are looking for candidates who already possess strong hard skills that can be 'plugged and played' into the role, as this reduces the time and commitment they need to bring new employees up to speed on their tasks.
It is interesting to note that despite companies maintaining that raising salaries will be tough, and job seekers in the current market understanding the reasons for it, most Banking and Finance institutions are still willing to offer higher bonuses to talents that are equipped with the right skillsets, in order to incentivise them to join or remain in the company. Therefore, it is important to showcase these technical skills, and put effort into obtaining any relevant certifications that will help you become a highly valued candidate.
In the case for job seekers who do not have all the technical qualifications, it is still possible to make an appeal by exhibiting their soft skills, such as digital savviness, emotional intelligence, flexibility and adaptability, and self-discipline.
More Banking and Finance institutions are also seeing an increased need to hire temporary and contract staff for groundwork and project enquiries. As such, temporary work and contracting is on the rise for better optimisation and allocation of resources.
The technological push, combined with COVID-19, has had ripple effects in the way that hiring is carried out. An increase in collaborations, along with mergers and acquisitions between Banking and Finance institutions and other companies results in more complexed roles and structure. Actuarial professionals, as well as cybersecurity and anti-money laundering consulting roles will increase as the Fintech industry grows in Malaysia.
Big data and AI is also another sector set to rise in prominence, as Banking and Finance institutions rely on information for customer retention and consumer purchasing habits. With the spending power of many Malaysians taking a nosedive over the course of last year, the number of salespeople in the Banking and Finance sector decreased. Now, with the economy picking up again, the need for relationship managers and business development managers will increase as people and companies are once again open to making purchases.
Hybrid roles, in which every function of a company has grown to encompass technology, see a rise in popularity and will only continue to be more prevalent in the Banking and Finance industry as traditional ways of work are expanded and improved upon.
The hiring process has evolved to incorporate many creative methods of understanding a candidate's thought processes and teamwork abilities more thoroughly, such group, scenario-based, or 'activity day' interviews.
As a job seeker, it is important to learn about such interview format and be comfortable with them so that you use it as your opportunity to truly shine.
In-Demand Roles
CREDIT ASSESSMENT EXECUTIVE
COMPLIANCE & RISK MANAGER
SALES-RELATED ROLES – relationship manager, banker, business development manager
IT DEVELOPER
DATA SCIENTIST
EMERGING ROLES
COVID SOP – COMPLIANCE TEAM
EMPLOYEE MENTAL – WELLNESS TEAM
CYBERSECURITY
TEMPERATURE SCREENER
COVID RESPONSE TEAM
Work With A Recruiter
There is a wealth of information out there, as are there plenty of choices for the job seeker, and it can be hard to sift through it all in order to find the right career and organization to join.
The past few years have taught us to embrace change, and we must continue to do so in order to advance the career ladder. It's important to leverage the knowledge of thought leaders, headhunters and prominent figures in the Human Resource field to keep updated on the latest trends and hottest job openings.
Salary Guide – Accounting and Commerce
| JOB TITLE | SENIORITY LEVEL | SALARY/ YEAR |
| --- | --- | --- |
| Shared Service Centre | Team Lead | 90,000 – 120,000 |
| | Assistant Manager | 105,000 – 168,000 |
| | Manager | 180,000 – 300,000 |
| | Head of Department | 240,000 – 550,000 |
| Support Role | AR | 30,000 – 54,000 |
| | AP | 30,000 – 54,000 |
| | Credit Control | 36,000 – 60,000 |
| Commerce Accounting | Senior Associate | 60,000 – 120,000 |
| | Assistant Finance Manager | 66,000 – 90,000 |
| | Finance Manager | 96,000 – 168,000 |
| | Senior Finance Manager | 144,000 – 210,000 |
Salary Guide – Audit and Risk Compliance
| JOB TITLE | SENIORITY LEVEL | SALARY/ YEAR |
| --- | --- | --- |
| Advisory Practice | Consultant | 36,000 – 48,000 |
| | Senior Consultant/ Assistant Manager | 60,000 – 90,000 |
| | Manager | 96,000 – 120,000 |
| | Senior Manager | 120,000 – 180,000 |
| Banking Risk Operations | Analyst | 48,000 – 72,000 |
| | Senior Associate | 72,000 – 90,000 |
| | Assistant Vice President | 108,000 – 180,000 |
| | Vice President | 192,000 – 240,000 |
| Insurance | Executive/ Senior Executive | 48,000 – 72,000 |
| | Assistant Manager | 78,000 – 96,000 |
| | Manager | 96,000 – 144,000 |
| | Senior Manager | 144,000 – 204,000 |
| Corporate Finance, Mergers & Acquisitions | Analyst | 48,000 – 84,000 |
| | Senior Associate | 84,000 – 120,000 |
| | Vice President | 120,000 – 192,000 |
| | Director | 192,000 – 384,000 |
Salary Guide – Financial Institution
| JOB TITLE | SENIORITY LEVEL | SALARY/ YEAR |
| --- | --- | --- |
| Asset Management | Junior Trader | 48,000 – 108,000 |
| | Trader | 120,000+ |
| | Sales | 60,000 – 180,000 |
| | Head of Sales | 180,000 – 360,000 |
| Support Role | Research Analyst | 60,000 – 96,000 |
| | Senior Research Analyst | 84,000 – 300,000 |
| | Assistant Fund Manager | 300,000 – 540,000 |
| | Fund Manager | 120,000 – 420,000 |
| Private Equity | Analyst | 60,000 – 108,000 |
| | Associate | 96,000 – 144,000 |
| | Vice President | 120,000 – 192,000 |
| | Director | 102,000 – 384,000 |
| Global Markets | Junior Trader | 90,000 – 150,000 |
| | Trader | 150,000 – 276,000 |
| | Senior Trader | 300,000 – 420,000 |
| | Desk Head | 360,000 + |
| Commercial Banking | Assistant Relationship Manager | 60,000 – 96,000 |
| | Relationship Manager | 90,000 – 156,000 |
| | Senior Relationship Manager | 156,000 – 240,000 |
| | Team Head | 240,000 – 480,000 |
| SME Banking | Assistant Relationship Manager | 39,000 – 60,000 |
| | Relationship Manager | 90,000 – 156,000 |
| | Senior Relationship Manager | 156,000 – 240,000 |
| | Team Head | 240,000 – 480,000 |
| Wealth Planning | Wealth Manager | 36,000 – 60,000 |
| | Senior Wealth Manager | 60,000 – 144,000 |
| | Premier Banking Relationship Manager | 54,000 – 150,000 |
| | Private Banking Client Services Officer | 70,000 – 90,000 |
| | Private Banking Relationship Manager | 84,000 – 144,000 |
| | Senior Private Banking Relationship Manager | 144,000 – 216,000 |
| | Sales Manager | 156,000 – 240,000 |
| Load Administrator | Officer | 48,000 – 60,000 |
| | Associate | 60,000 – 84,000 |
| | Assistant Vice President | 84,000 – 144,000 |
| | Vice President | 144,000 – 200,000 |
| Branch Management | Sub Branch Manager | 84,000 – 108,000 |
| | Branch Manager | 120,000 – 180,000 |
| | Regional/ District Manager | 180,000 – 264,000 |