Employers: Salary Trend and Market Intelligence for Call Centre – Malaysia
Posted On 6 December 2022
---
$image_id = get_post_thumbnail_id(get_the_ID()); $small_image_url = wp_get_attachment_image_src($image_id, 'grandnews_blog', true); $image_alt = get_post_meta($image_id, '_wp_attachment_image_alt', true); ?>
MALAYSIA'S GROWING CALL CENTRE INDUSTRY
As we progress with the disruption from the pandemic, the call center industry was one that continued its operations and is still booming in the country. Malaysia remains the most desirable location in the region for call center hubs due to the advancement in its digital infrastructure and the thriving outsourcing services under IT and Software Development industries.
With the help of the young and talented workforce, the Business Process Outsourcing (BPO) companies are on the rise in the country, and they are able to fulfil the demand for quality workers by clients all around the world. Some of the major companies include ENVO BPO, NXG Global, TDCX Malaysia, amongst others.
An unexpected trend that will make its mark is digital transformation and conversational artificial intelligence (AI). Many businesses are driving fundamental changes in their operations and entails to the job having an increased efficiency, business agility and having new values for employees. While this may have an impact on the industry, AI can assist the industry by managing and analyzing big data and obtaining specific data from consumers.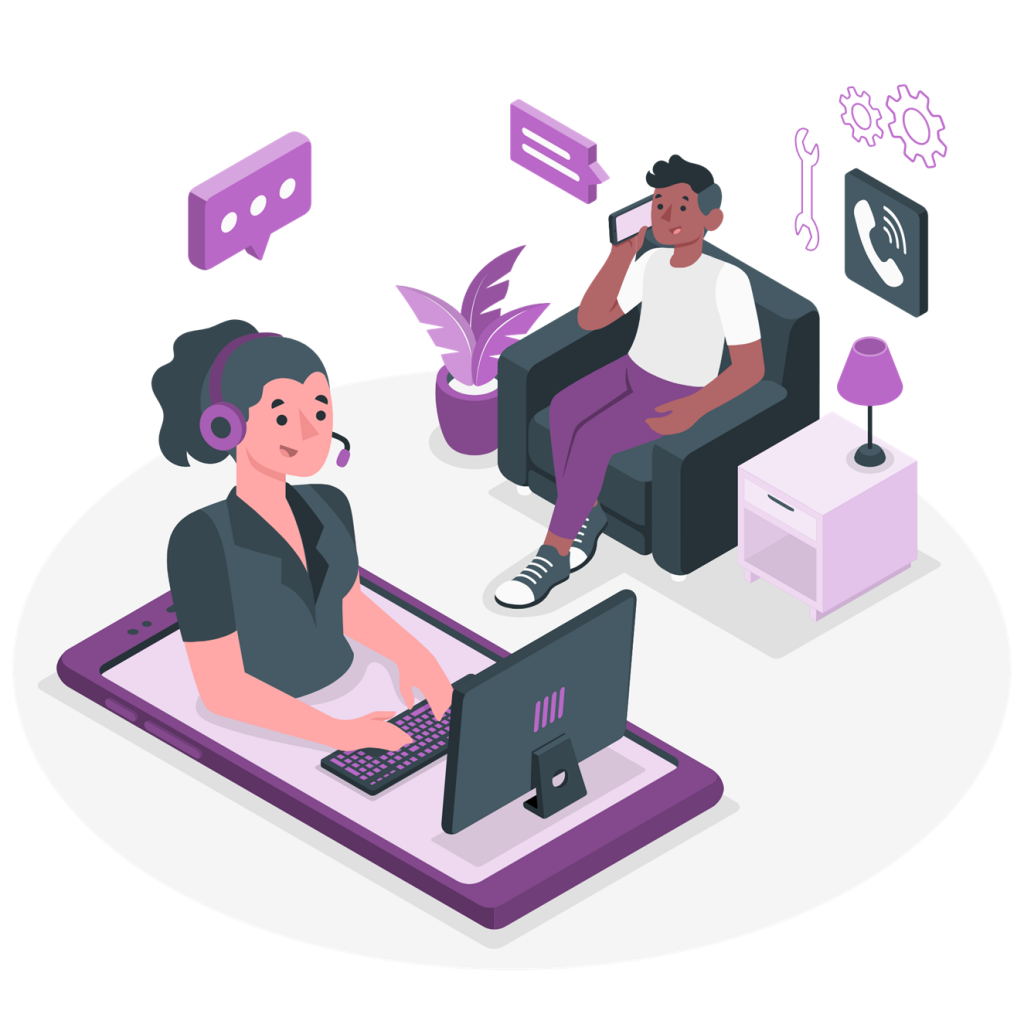 In Malaysia, as of May 2022, the government has increased the minimum wage to RM1,500 and this has indirectly affected the industry as a whole. Competing companies are now forced to increase their hiring budget to be more competitive and to recruit new employees.
Wage in Malaysia account for more than half of the household income, which plays an important role . The increase in minimum wage will exert pressure on business production, costs and margins. Although it may seem like a positive move in the country, consumers will still continue to suffer due to the worsening of inflation in the market.
Overall, in Malaysia, the employment rate has increased with more companies looking to build their APAC or global hub due to the advantages of multilanguage workforce and manpower cost efficiency.
Hiring Advice
Attracting and hiring high-quality talent can be incredibly challenging when it comes to call centres. It is vital for clients and companies to understand from the get-go on how to set up a proper working culture of the company to attract relevant talents and determining the success of your company. Here are some strategies to help you hire top candidates.
OFFER EXTRA COMPENSATION. Great candidates are easy to find and attract but one of the main key components in our economy is to compensate them fairly, motivating them to come to work. The compensation should include overtime pay, performance initiatives and allowance packages.
HYBRID OR REMOTE WORKING ARRANGEMENTS. Great candidates consider this part as one of the major decision makers when choosing a job. The flexibility is considered a benefit to many and providing this option will give your company a wide access to a larger talent pool.
CREATE INTERNATIONAL EXPOSURE. Let your employees gain international exposure by giving them chances to work overseas, letting them garner opportunities to develop new set of skills, making their career paths.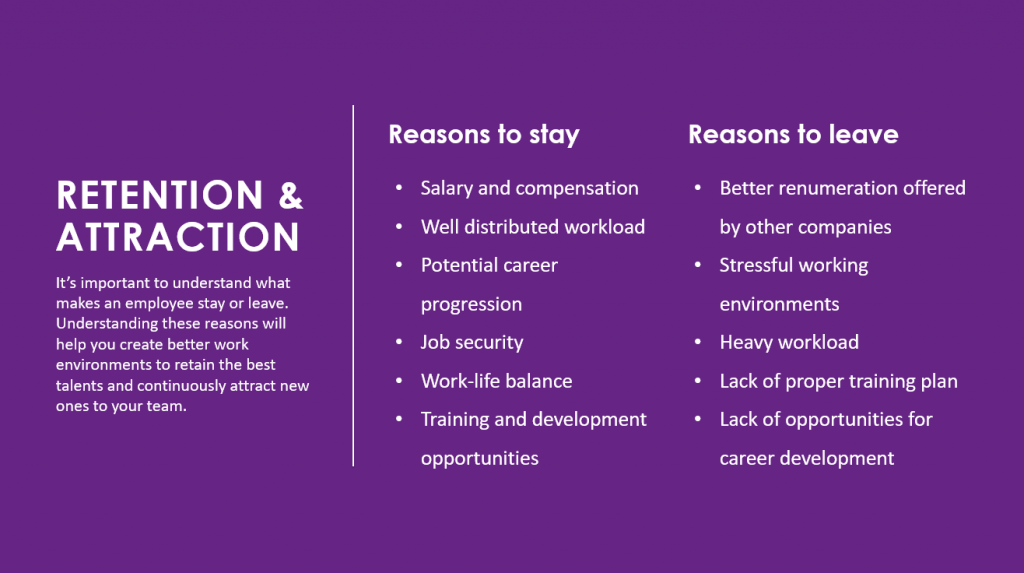 FROM ATTRACTION TO RETENTION
Finding the right talent is critical for your company's growth. These are the employees that will help your business succeed, so knowing how to manage these employees are key for the development of your business. Consider these strategies to help you stand out from your competitors when establishing your talent attraction and retention plan.
EMPLOYEE ENGAGEMENTS
Engaged employees are able to develop stronger relationships with their customers, entailing to a wholesome better customer experience. It's been a proven theory that engaged employees are less likely to leave their employers which then helps the business by reducing the on-boarding costs and turnover rates.
COMPENSATION AND BENEFITS
The theory is simple: happy employees = productive employees. There are different ways, not just to compensate your employees with high salary packages, but you can also compensate them with health or life insurance, mobile allowance or flexibility in their working hours.
MOVING FORWARD AND UPWARD
Many employees, especially those in their 20s and 30s are constantly on the lookout to progress in their career, to gain as much exposure as possible, learn new experiences and move upward. Thus, it's important that you equip your employees with the necessary digital skills and tools, offering training which can include reskilling and upskilling courses to help them in their progression plans.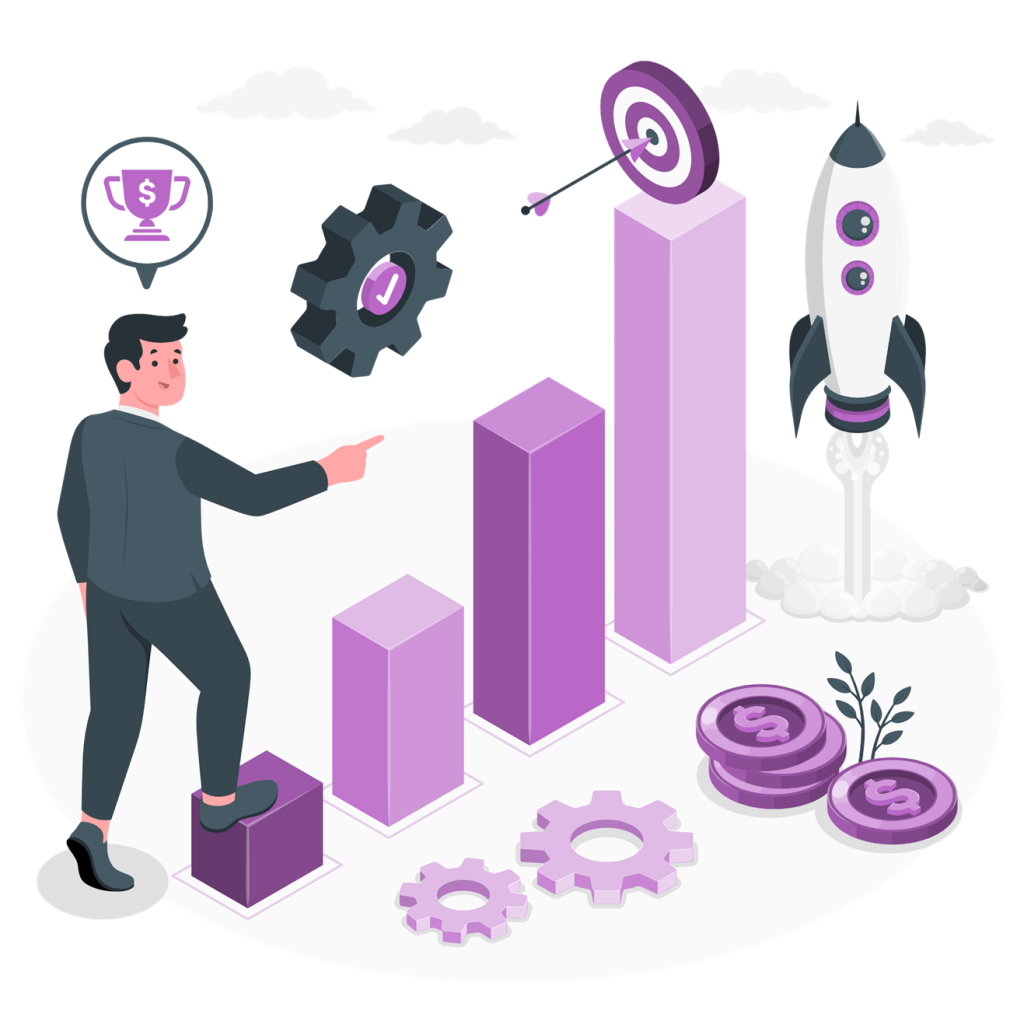 ACKNOWLEDGEMENT AND APPRECIATION
One of the simplest yet most effective ways for employee retention is recognising and appreciating their work. This will help them in building a sense of how much they are valued in the company. It boils down to how employees view themselves and how they're positively contributing to the company's growth.
WORK-LIFE BALANCE
Since the onset of the pandemic, employees now more than ever value work-life balance and would give up a higher salary package to value their mental wellbeing. If you want the best from your talents, this is a contributing factor that plays an important role for your company – best to be flexible when it comes to the working style.
COMMUNICATING WITH ONE ANOTHER
Employees are the backbone of any company – giving them the proper communications, whether it's sharing about the company's growth or having a one-on-one session will provide them with an overview of how the company is doing and how they can perform better. Employers can also take this opportunity to see how they can help their employees manage tasks better.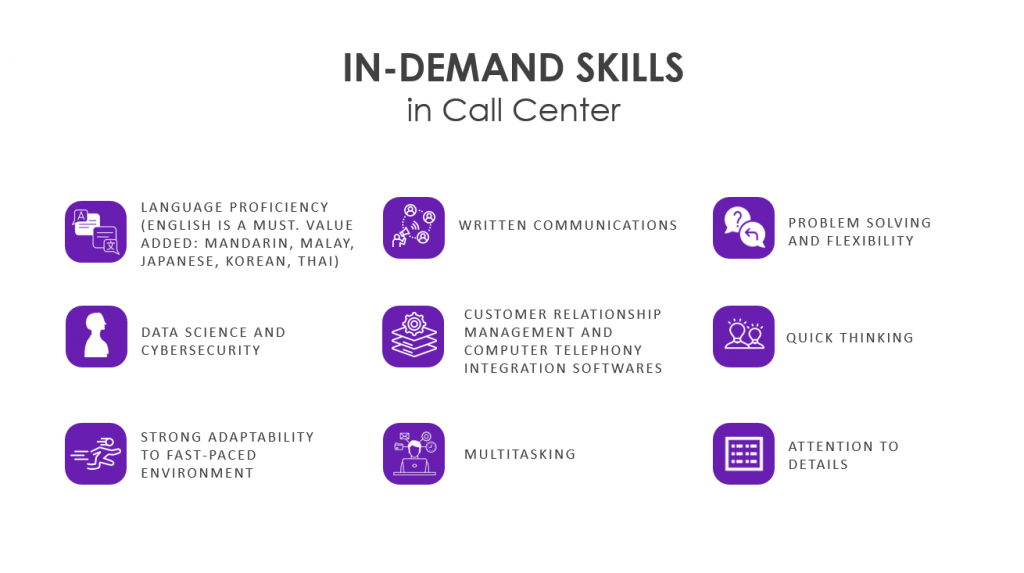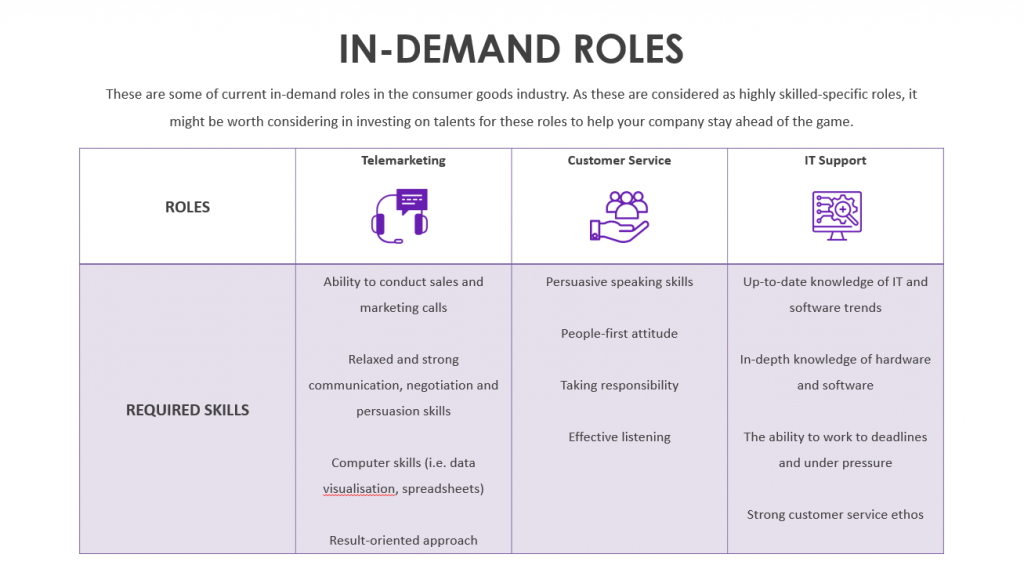 WORK WITH A RECRUITER
In this increasingly competitive fast-paced industry, partnering with recruiters is essential for your company. They can help fill in the gaps for you.
With a wide array of expertise and experience, backed up with the necessary information on the industry, the labor market, job postings, screening and interviewing of candidates, recruiters will help you fill in the role by ensuring they find the best talent for you.
In this tight job market, consider working with a recruiter so that you can keep focusing on what matters, running your business.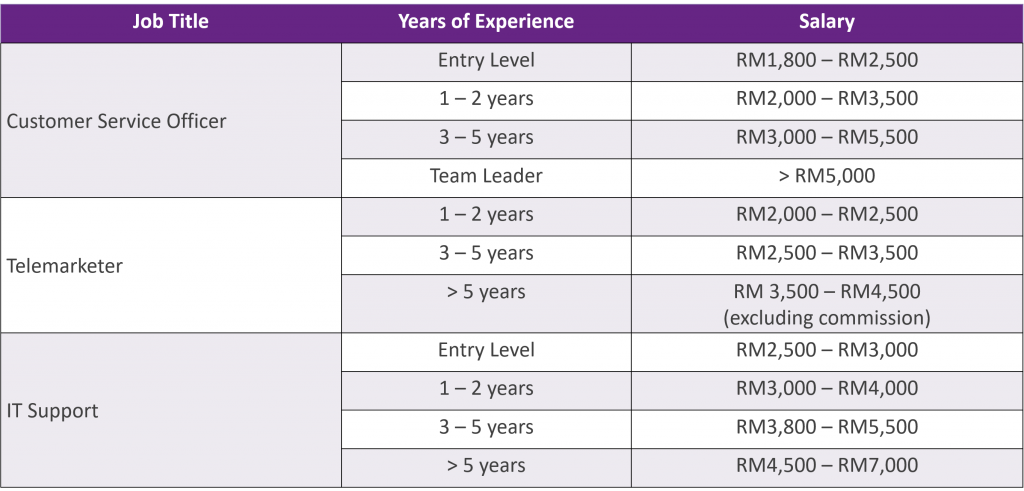 Download PDF Report