Employers: Salary Trends & Market Intelligence, Technology Industry – Indonesia
---
$image_id = get_post_thumbnail_id(get_the_ID()); $small_image_url = wp_get_attachment_image_src($image_id, 'grandnews_blog', true); $image_alt = get_post_meta($image_id, '_wp_attachment_image_alt', true); ?>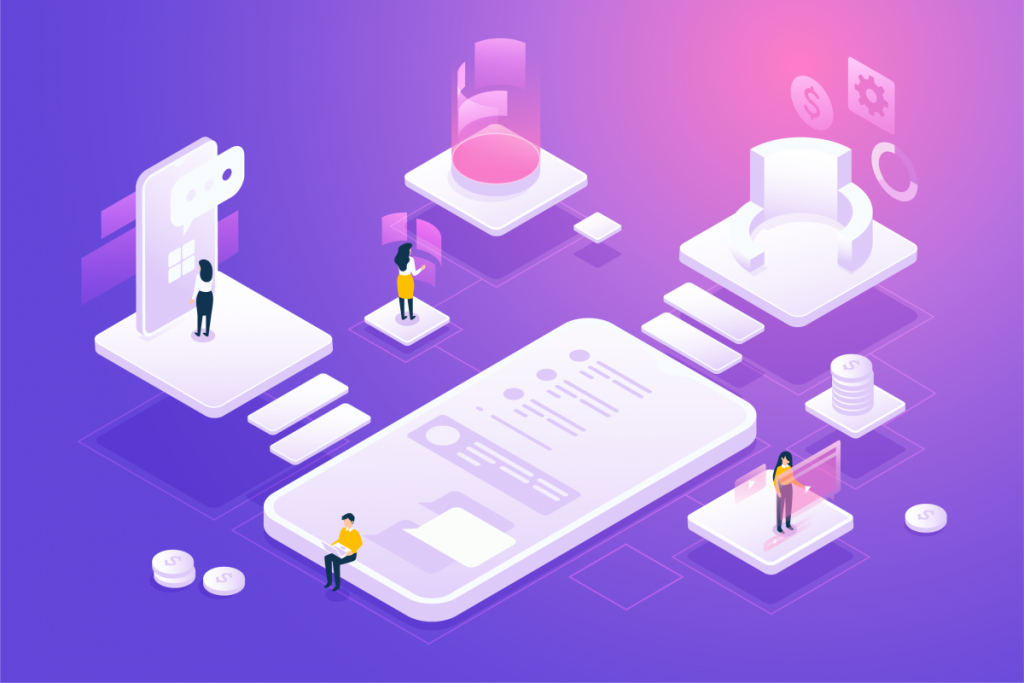 Acceleration of Digital Transformation
The COVID-19 pandemic created major momentum to drive digital transformation in various industries, demanding businesses to embrace technology in order to survive.
In Indonesia, this period accelerated the rise of numerous e-commerce and financial technology platforms as companies seek to adapt to the change in consumer behavior that shifts towards online shopping and the use of cashless payment solutions. The increasing awareness of financial health and investment knowledge amongst Indonesia's youth also expedites the growth of investment apps.
Hiring Advice
With the ongoing digital transformation in Indonesia, technology companies are having to compete with major players from other industries to attract top tech talents.
Expanding your candidate pool by focusing on a wider set of capabilities may help your company overcome the talent crunch. Technical skills may be less crucial for some roles and recruiters can focus on hiring candidates with the desired soft skills instead.
Accelerate the hiring process by streamlining and reducing the wait time between interview stages to prevent candidates from being snatched by other companies.
Providing a culture of coaching and development is another key aspect that candidates in tech tend to look for in a company. Make your company stand out amongst the competitors by ensuring this culture is highlighted in the early stages of interviews.
Millennials and Gen Zs make up a growing share of the tech workforce, and these generations value transparency and accountability from senior management. They appreciate leaders who are visible and willing to engage directly with employees.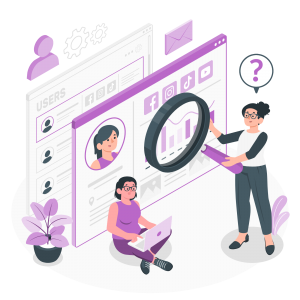 In-Demand Skills in the Technology Sector
Cybersecurity
Data Analytics
Networking & Programming Languages (i.e. JavaScript, Go, Python)
Quality Assurance
App Development
According to World Economic Forum's Future of Jobs Report, these are some of the emerging soft skills in the tech industry:
Analytical thinking and innovation
Complex problem-solving
Active learning and learning strategies
Creativity, originality and initiative
Resilience, stress tolerance and flexibility
2-5 months | Time needed to start building new skills in the tech sector (i.e. Product Development, Data and AI, Cloud Computing, etc.)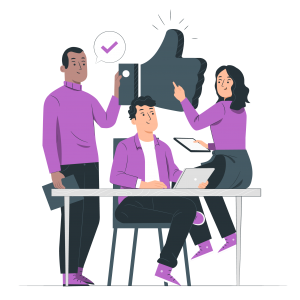 In-Demand Roles in the Technology Sector
Frontend / Backend Engineer
QA Engineer
Software Developer
Network / Cloud Architect
DevOps / Site Reliability Engineer
Cybersecurity Specialist
Data Analyst & Scientist
Apps Developer
Retention & Attraction
It's important to understand what makes an employee stay or leave. Understanding these reasons will help you create better work environments to retain the best talents and continuously attract new ones to your team.
REASONS TO STAY
Company prospects and vision
Flexible work hours / WFH policy
Supportive tech-stack
Collaborative work culture
Positive career growth potential
Competitive salary and benefits
Availability of health insurance coverage
REASONS TO LEAVE
Company's product / technology development is stagnant – less opportunities to innovate
Lack of room for career development
Salary and benefits are not competitive
Lack of new challenges
Lack of work life balance or rigid work arrangements
From Attraction to Retention
It's more crucial than ever for technology companies to create differentiators that help them beat out competitors for top talents.
Consider these three factors when establishing your talent attraction plan.
Competitive salary and benefits. With competition coming not only from within the industry but from major non-tech companies as well, it's important to stay ahead of what competitors offer.
Clear and strong employer branding. According to a LinkedIn research, 75% of active job seekers are likely to apply to a job if the employer actively manages its employer brand.
Remote employment opportunities or WFH options. Tech workers now have a broad choice when it comes to workplace flexibility, and they are more likely to prioritize companies who are offering the choice to work remotely.
Active talent retention strategies are a key part in keeping top tech talents at home and minimizing the risk of them being hijacked by competitors.
These are a few strategies you can implement to reduce your turnover rate.
Create the right culture. A flexible, positive environment can enable employees to collaborate and share ideas. Encouraging them to brainstorm and innovate without fear can help to gain their trust and loyalty.
Have a clear talent development program in place. A well-planned talent development program can help to close the skill gaps in your company. Use surveys and meetings to discuss the proficiencies you need and what your team wants. In addition, look at the field in general and find out what technologies may be coming soon.
New challenging projects. Positive challenges can keep employees engaged and interested in their role. However, employers should ensure that training and support are accessible whenever employees need them.
Work with A Recruiter
The war for technology talent is getting fiercer, with companies racing to stay afloat.
Working with recruiters can help businesses expedite the hiring process by utilizing their vast talent pool, knowledge of the market, and access 'passive talents' who are often the best performers in the industry.
Salary Guide
| JOB TITLE | YEAR OF INDUSTRY EXPERIENCE | SALARY |
| --- | --- | --- |
| Backend Developer | 2-4 years | 10,000,000 – 35,000,000 |
| Frontend Developer | 2-4 years | 10,000,000 – 35,000,000 |
| Backend Engineer | 4-5 years | 12,000,000 – 15,000,000 |
| Senior Backend Engineer | 12 years | 28,000,000 |
| Frontend Engineer | 4-5 years | 12,000,000 – 15,000,000 |
| Senior Frontend Engineer | 12 years | 32,000,000 |
| QA Engineer | 2-4 years | 6,000,000 – 16,000,000 |
| Senior QA Engineer | 6 years | 24,000,000 |
| Data Analyst | 4 years | 10,500,000 |
| Senior Data Analyst | 8 years | 26,000,000 |
| Data Engineer | > 3 years | 10,000,000 – 30,000,000 |
| Data Scientist | 7 years | 20,000,000 |
| UI/UX Designer | 2-5 years | 7,000,000 – 16,000,000 |
| Engineering Manager | 3-5 years | 37,000,000 – 70,000,000 |
| Site Reliability Engineer | 5 years | 14,000,000 |
| Senior DevOps Engineer | 4 years | 20,000,000 |
| IT Infrastructure | 10 years | 27,000,000 |