Job Seekers: Salary Trends & Market Intelligence, Technology Industry – Indonesia
---
$image_id = get_post_thumbnail_id(get_the_ID()); $small_image_url = wp_get_attachment_image_src($image_id, 'grandnews_blog', true); $image_alt = get_post_meta($image_id, '_wp_attachment_image_alt', true); ?>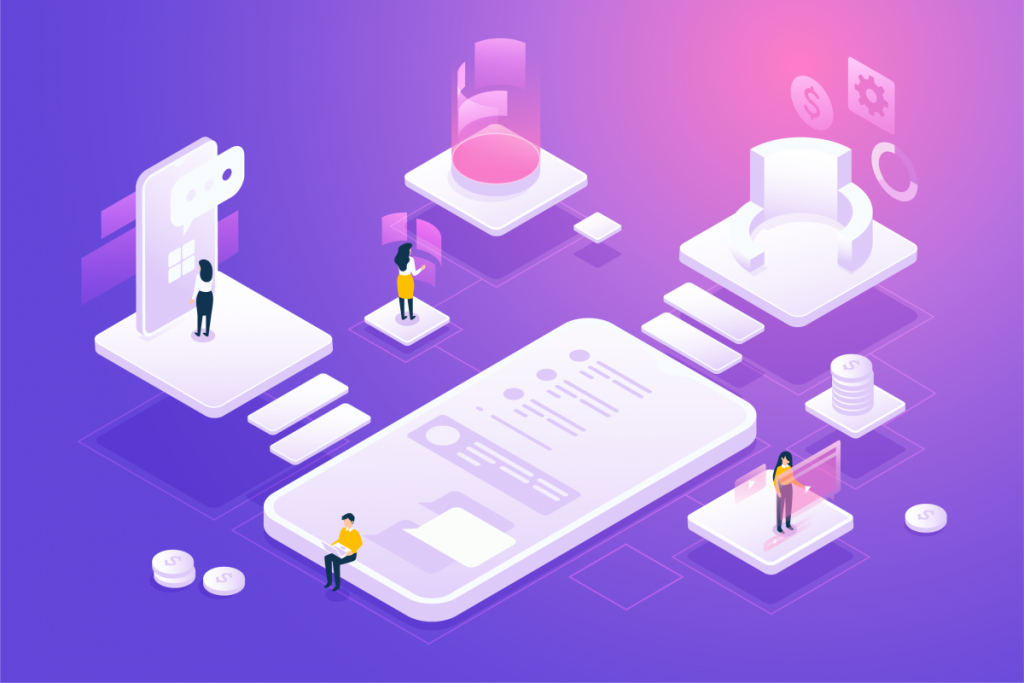 Acceleration of Digital Transformation
The COVID-19 pandemic created major momentum to drive digital transformation in various industries, demanding businesses to embrace technology in order to survive.In Indonesia, this period accelerated the rise of numerous e-commerce and financial technology platforms as companies seek to adapt to the change in consumer behavior that shifts towards online shopping and the use of cashless payment solutions. The increasing awareness of financial health and investment knowledge amongst Indonesia's youth also expedites the growth of investment apps.
Career Advice for Jobseekers
With the positive trajectory of Technology sector growth in Indonesia, candidates will have more opportunities to enter the industry.
However, as demand increases, having a related degree in the field will not automatically guarantee a place in your dream tech company. Job seekers will have to set themselves apart by continuously honing both their hard and soft skills. Consider the following steps to make your tech job search a successful one.
1. GET CERTIFIED
If you're new to the industry, certifications can be a good way to learn the fundamentals and earn credential. Research new software, tools or trends that may be on the rise to decide on which certification to get.
Pro Tip: Recruiters will feel more confident to consider you if you have a strong knowledge base and are willing to learn new things.
As the cost of certifications can be quite substantial, it's important to ensure that the programs you choose match your career goals so it will be a worthwhile investment. Consider exploring the 'Kartu Prakerja' program which provides subsidies for various tech courses by its partner training institutes.
3. POLISH YOUR PORTFOLIO
Portfolios are a great way to showcase your abilities, especially if you are starting on your career. To attract hiring managers, your portfolio should include the following elements:
Brief statements about who you are and what you do
Examples of your work (i.e. website you built, software you developed, etc.)
Statement of originality stating that the samples provided are your work
It's better to present your portfolio in an easy to navigate format so it will spotlight your work. Avoid using flashy colors or obscure titles so hiring managers can easily understand and navigate the page.
2. BUILD YOUR EXPERIENCE
Relevant experience is high up on the list when hiring managers are looking for a top candidate.
Here are several ways you can gain experience as tech workers:
Completing an internship
Freelancing
Doing personal projects
Offering your service to volunteer organizations
Join courses
4. NETWORK
Having a strong network within the tech industry can be useful to secure your dream job. Someone in your network may introduce you to opportunities you might not have direct access to or even vouch for your work.
Start building your network by reaching out to former colleagues, friends, alumni from your school, or professionals on LinkedIn.
These connections may not always end up in a job offer but you'll gain valuable insights and advice about the industry.
In-Demand Skills in the Technology Sector
Cybersecurity
Data Analytics
Networking & Programming Languages (i.e. Java Script, Go, Python)
Quality Assurance
App Development
According to World Economic Forum's Future of Jobs Report, these are some of the emerging soft skills in the tech industry:
Analytical thinking and innovation
Complex problem-solving
Active learning and learning strategies
Creativity, originality and initiative
Resilience, stress tolerance and flexibility
2-5 months | Time needed to start building new skills in the tech sector (i.e. Product Development, Data and AI, Cloud Computing, etc.)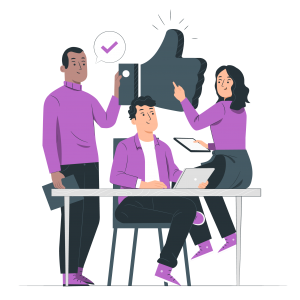 In-Demand Roles in the Technology Sector
Frontend / Backend Engineer
QA Engineer
Software Developer
Network / Cloud Architect
DevOps / Site Reliability Engineer
Cybersecurity Specialist
Data Analyst & Scientist
Apps Developer
Work with A Recruiter
Job searches can be challenging and time-consuming. Working with a recruiter can help you in many ways, from finding you a suitable opportunity, to negotiate remuneration package.
A good recruiter will not only ease your job hunt but is able to provide insight and feedback throughout the interview process, helping you to showcase your qualifications and skills in the best manner.
Salary Guide
| JOB TITLE | YEAR OF INDUSTRY EXPERIENCE | SALARY |
| --- | --- | --- |
| Backend Developer | 2-4 years | 10,000,000 – 35,000,000 |
| Frontend Developer | 2-4 years | 10,000,000 – 35,000,000 |
| Backend Engineer | 4-5 years | 12,000,000 – 15,000,000 |
| Senior Backend Engineer | 12 years | 28,000,000 |
| Frontend Engineer | 4-5 years | 12,000,000 – 15,000,000 |
| Senior Frontend Engineer | 12 years | 32,000,000 |
| QA Engineer | 2-4 years | 6,000,000 – 16,000,000 |
| Senior QA Engineer | 6 years | 24,000,000 |
| Data Analyst | 4 years | 10,500,000 |
| Senior Data Analyst | 8 years | 26,000,000 |
| Data Engineer | > 3 years | 10,000,000 – 30,000,000 |
| Data Scientist | 7 years | 20,000,000 |
| UI/UX Designer | 2-5 years | 7,000,000 – 16,000,000 |
| Engineering Manager | 3-5 years | 37,000,000 – 70,000,000 |
| Site Reliability Engineer | 5 years | 14,000,000 |
| Senior DevOps Engineer | 4 years | 20,000,000 |
| IT Infrastructure | 10 years | 27,000,000 |