Employers: Salary Trends & Market Intelligence, Banking & Finance Industry – Singapore
---
$image_id = get_post_thumbnail_id(get_the_ID()); $small_image_url = wp_get_attachment_image_src($image_id, 'grandnews_blog', true); $image_alt = get_post_meta($image_id, '_wp_attachment_image_alt', true); ?>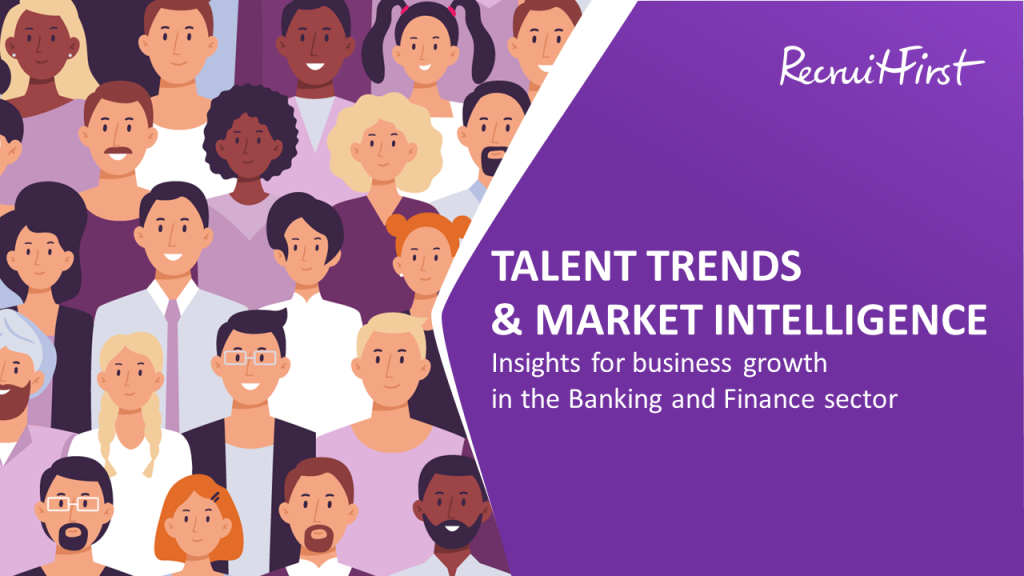 Looking To The Future
2021 has brought a whirlwind of changes as the world comes to terms with the COVID pandemic's transition into an endemic. In contrast to the lackluster hiring market in 2020, the banking and finance sector in Singapore is seeing an increase in hiring activity, with the creation and refinement of different roles in order to meet developing technology needs.
With Singapore's push to become a globally recognized hub for the FinTech industry, an increasing number of talents from the traditional banking sector are being approached to taken on roles in this up-and-coming space, in corporate functions such as HR, IT, Finance, Customer Service, BD Sales, After Business Support, and Operations. Digital banks have been spearheading the hiring in areas like product sales, data, risk, finance and compliance.
Hiring Advice For Employers
With the availability of the vaccine and the need for front-end staff to interact with a large number of people each day, companies have assumed the responsibility of sending front line staff for COVID vaccinations, providing transport and assistance to ensure the safety of their employees. It is recommended that companies adopt a similar stance in order to increase the welfare of staff.
Embracing the changes brought on by the COVID pandemic, most institutions implement an alternate workday or work week structure for staff. While keeping in mind government regulations, the past year of experimentation has shown that employees function best when they are able to both enjoy the flexibilities that working from home bring together with the face-to-face interaction they experience in the office. Creating WFH flexibilities for roles, from traders to banking operations executives, shows the employee that you are keeping up-to-date with HR practices.
Furthermore, while it is common for companies to prioritise hard skills as a requirement for hiring, it might be better to place the emphasis on transferrable skillsets instead, devoting time and resources to building technical skillsets from the ground up after an employee has joined the company. This ensures that incumbents have the right attitude and mindset to learn and grow, and might increase company loyalty as well once they see that their career growth is being taken care of.
On Retention & Attraction
Possible career advancements, the opportunity to learn transferrable skillsets, and the company's stance on adapting to the "New Normal" are some factors professionals will consider when accepting a job offer. Meal and transport reimbursements for front-end workers is one way of increasing the welfare of employees, which in turn creates a favourable image of the company.
The emphasis on job stability has led many, especially fresh graduates, to prefer a higher, steady base salary over high bonuses and benefits. On the contrary, a competitive bonus package is necessary to retain seasoned banking and finance executives, as they are now in high-demand from FinTech, asset management firms, or fund houses. To retain the expertise of senior-level workers, provide constant training and workshops to ensure that they can keep up with the company's digital advancements.
Career Considerations Of Banking & Finance Professionals
Possibility of career advancement
Competitive remuneration package, with a base salary and bonus that suits their needs
Opportunity to learn new, transferrable skillsets
Company's stance on adapting to the new normal
Work With A Recruiter
Despite recent challenges, it is hard to deny that the job market is shifting to become one where job seekers now have a wealth of information and choices at their fingertips. Companies need to ensure that they stand out from competitors so as to attract the best talent.
A disciplined hiring process, as well as constant contact with other thought leaders, headhunters and prominent figures in the Human Resource field will help you stay abreast of trends in your industry. The past few years have taught us to embrace change, and we must continue to do so in order to build a team of highly skilled professionals who can work together to achieve organisational goals.
Salary Guide
| JOB TITLE | YEARS OF INDUSTRY EXPERIENCE | SALARY/ MONTH |
| --- | --- | --- |
| Customer Service | 0 – 3 years | $3,000 to $3,500 |
| Data Analyst | 0 – 1 year | $3,000 to $3,800 |
| Admin Assistant | 1 year | $1,800 to $2,500 |
| Operations Executive | 3 years | $3,500 to $4,500 |
| Finance Officer | 1 year | $2,200 to $2,800 |
| Personal Financial Consultant | 2 Years of sales experience | $2,000 to $3,000+ commission (can be as high as 5 figures per quarter) |
| Mortgage Specialist | 1-year experience | $4,000 to $5,000 |
| Service Manager | 1-year experience | $3,000 to $3,400 |
| Premier Mortgage Specialist | 3 years or more | $5,000 to $6,000 |
| Mortgage Advisory Manager | 6-7 years' experience | $6,000 to $7,000 |
| Mortgage Specialist Head | 7 years and above | $7,000 to $8,000 |
| Treasury Operation | 3-5 years' experience | $5,000 to $7,500 |
| Customer Service Executive | 1 – 2 years' experience | $2,800 to $3,800 (inclusive of allowance) |
| Trade Finance Executive | 1 to 3 years | $3,500 to $4,000 |
| Health Claims Associate | 1 year | $3,500 to $4,000 |
| Health Claims Assistant Manager | 3 years | $4,000 to $4,500 |
| Health Claims Manager | 5 years | $5,000 to $6,000 |
| Rewards Manager | 5 to 7 years | $5,500 to $7,000 |
| Insurance Underwriters | 3 to 5 years | $5,000 to $7,000 |
| Business Support Officer | 1 to 3 years | $2,500 to $3,300 |
| Underwriting Assistant | 1 to 2 years | $2,800 to $3,500 |
| Customer Relationship Executive | 3 years | $3,000 to $3,200 |
| Customer Service Officer (Temp) | Up to 1 year | $10 to $12 /hour |
| Admin Assistant | Up to 1 year | $1,600 to $1,900 |
| Admin Assistant | Up to 1 year | $8 to $10 /hour |
| Collection Officer | Up to 1 year | $1,800 to $2,000 |
| Admin Assistant | Up to 1 year | $1,600 to $1,900 |
| Customer Service Officer | Up to 1 year | $2,500 to $3,000 |
| Admin Assistant | Up to 1 year | $8 to $10 /hour |
| Bank Branch Officer | Up to 1 year | $1,800 to $2,300 |
| IT Project Management | 2 to 3 years | $3,500 to $4,000 |
| Finance – AP | 2 to 3 years | $3,000 to $4,000 |
| Human Resource, Generalist | 1 to 3 years | $3,200 to $4,500 |
| Business Analyst | 1 to 2 years | $3,500 to $4,500 |
| Relationship/ Wealth Planning Manager | Up to 3 years | $3,000 to $4,000 |