HRnetGroup's Latest Enhancements to Our Proprietary HR Management Platform– EASE
---
$image_id = get_post_thumbnail_id(get_the_ID()); $small_image_url = wp_get_attachment_image_src($image_id, 'grandnews_blog', true); $image_alt = get_post_meta($image_id, '_wp_attachment_image_alt', true); ?>
HRnetGroup has recently revolutionized EASE to be an all-in-one job search app and HR platform for both candidates and employers.
The app has expanded from facilitating business operations to include job search functions in it's latest update.
The app's intuitive features and user interface allows candidates to easily apply for jobs, have fun doing so through earning EASE$, and become more career-ready through the short-form learning videos available on the platform.
For employers, EASE provides multiple talent solutions– from job posting to talent search, and even employee management. Furthermore, the app allows employers to tap on HRnetGroup's extensive network of job seekers to reach a greater audience in their search for fresh talent.
Some of EASE's Features Include: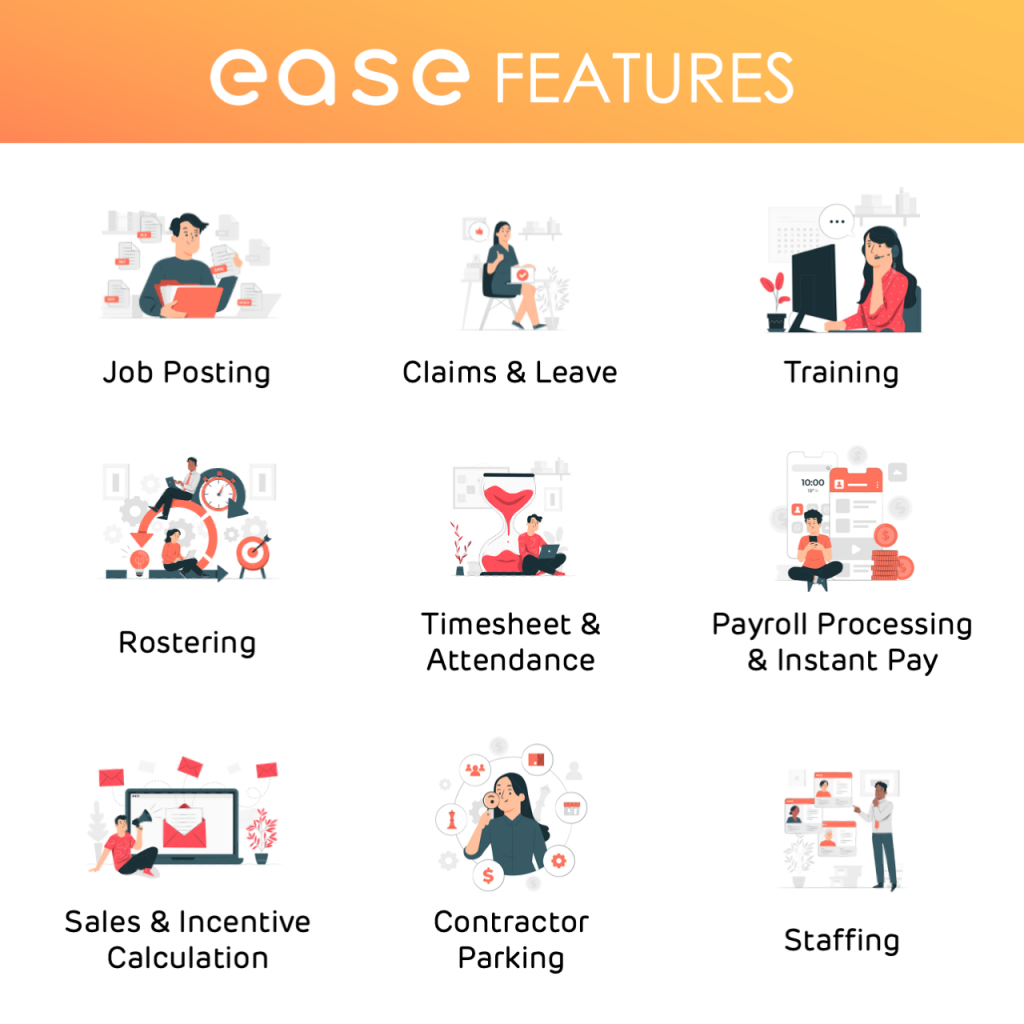 Low Effort, High Reward
All it takes is a minute of your time to register with EASE, and you too can enjoy these numerous benefits by registering here.
We're Here to Help
If you have any questions, you can send us an email - help@ease.works or have a chat with us on Whatsapp.
About Us
Headquartered in Singapore where it was founded in 1992, HRnetGroup is a leading recruitment and staffing firm in Asia. HRnetGroup was listed on the SGX's mainboard in 2017, becoming the first listed HR consultancy firm.