Talent Acquisition & Management in the Time of COVID-19: A Chinese Perspective
---
$image_id = get_post_thumbnail_id(get_the_ID()); $small_image_url = wp_get_attachment_image_src($image_id, 'grandnews_blog', true); $image_alt = get_post_meta($image_id, '_wp_attachment_image_alt', true); ?>
Most days it feels like our news feed is one unending stream of bad news. 24% of companies in China have laid off workers, whilst 41% have hiring freezes. There are however companies who are doing very well because of COVID-19, whose stock are flying off the shelves in this time when everyone wants masks, gloves, laptops and toilet paper!
HRnetGroup recently conducted a survey to find out more about how the perceptions of hiring and talent management have shifted during this unprecedented time. A total of 1830 Chinese respondents from more than 7 major industry sectors took part, and shared their insights on how the COVID-19 pandemic has impacted their careers.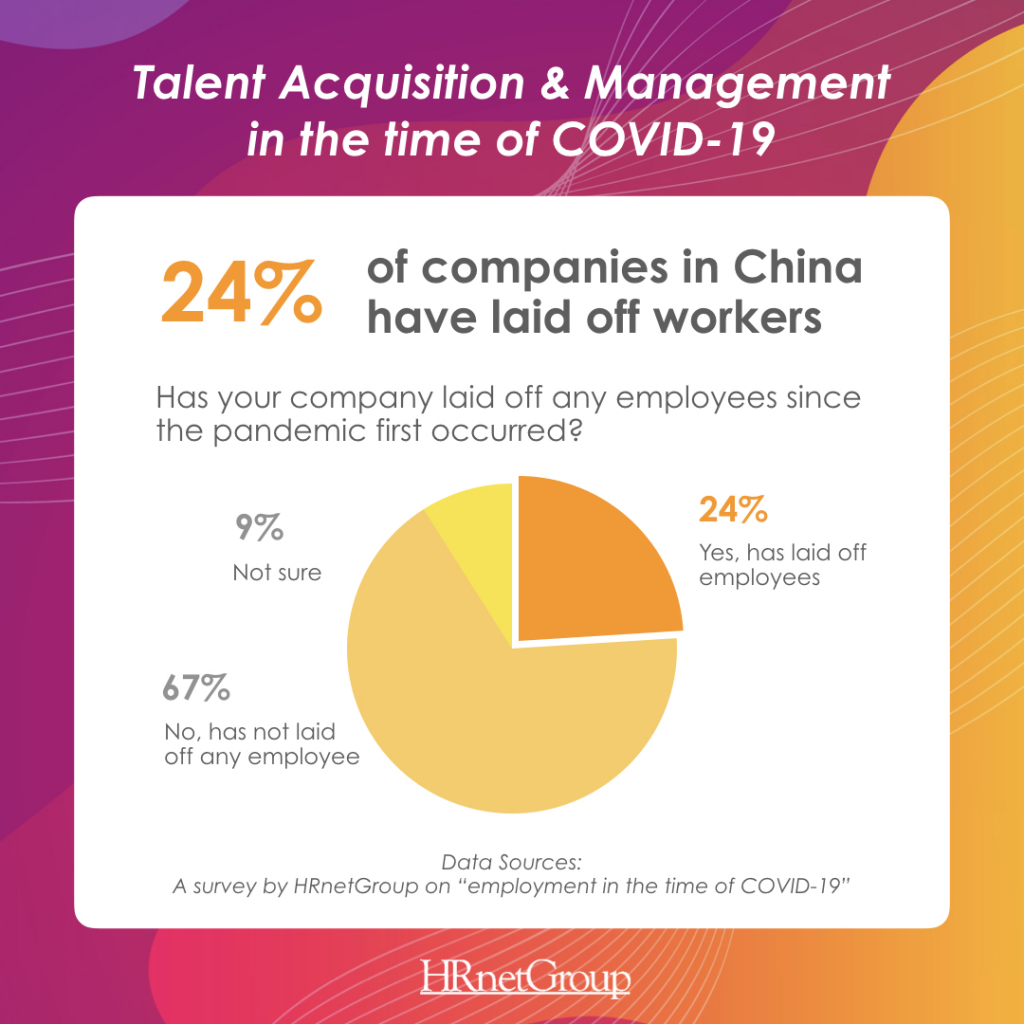 How do you ensure you are one of the people who benefit rather than suffer? The domestic epidemic is experiencing a much-welcomed reprieve, while the international situation worsens. However, in the context of globalization, Chinese enterprises are not immune to the detrimental effects the coronavirus will bring to the international economy. How should we proceed with and view talent acquisition and management during this time?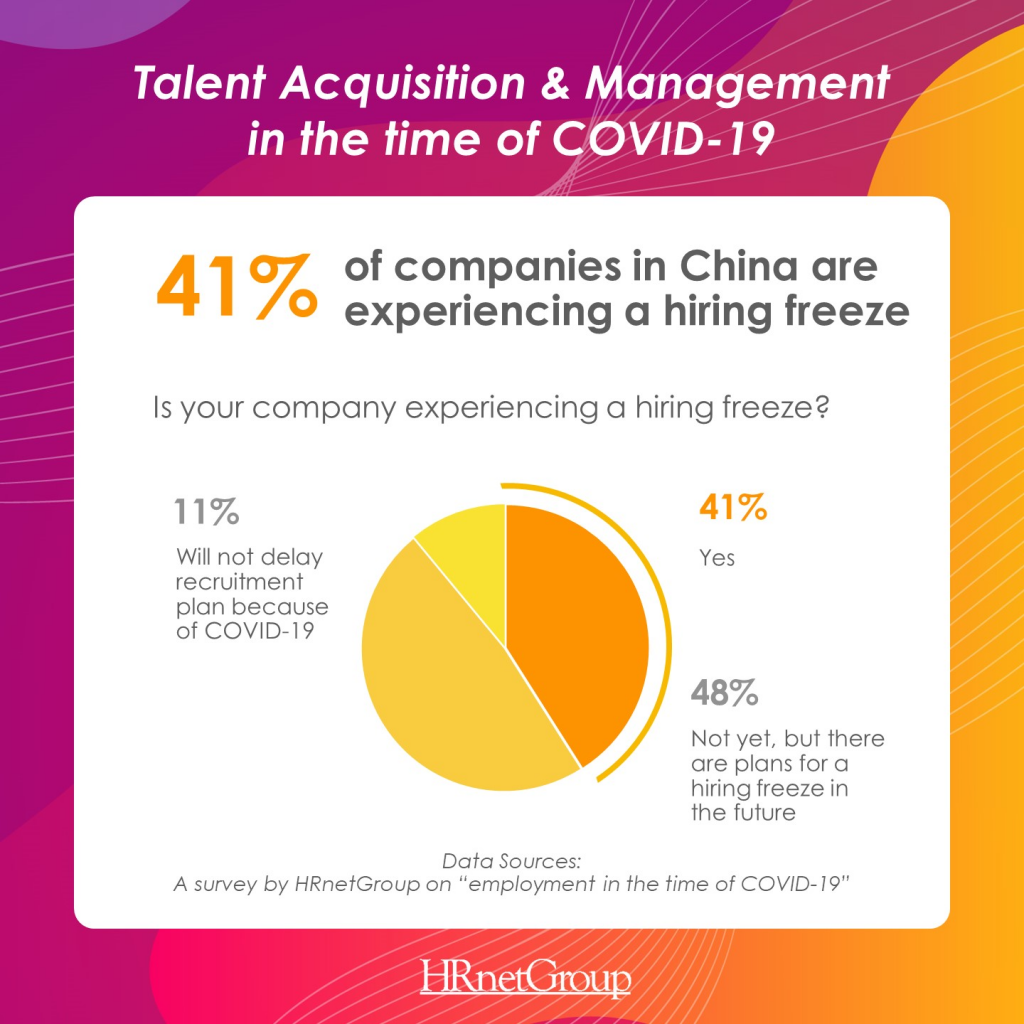 1. Take the Opportunity to Optimize Your Talent Structure
The epidemic is a survival of the fittest. Enterprises need to re-examine their existing talent bench, and use market information gleaned from various sources to optimize talent structure whilst increasing talent reserves more effectively, so as to cope with the uncertainty of the world economy.
Now is the time to use benchmarking methods to right-size your teams, and staff them optimally. Go after talent with runway and fighting spirit, who
come right out and say they need to work harder and have positive minds during this time (See our Word Cloud below for responses from more than 1,800 respondents).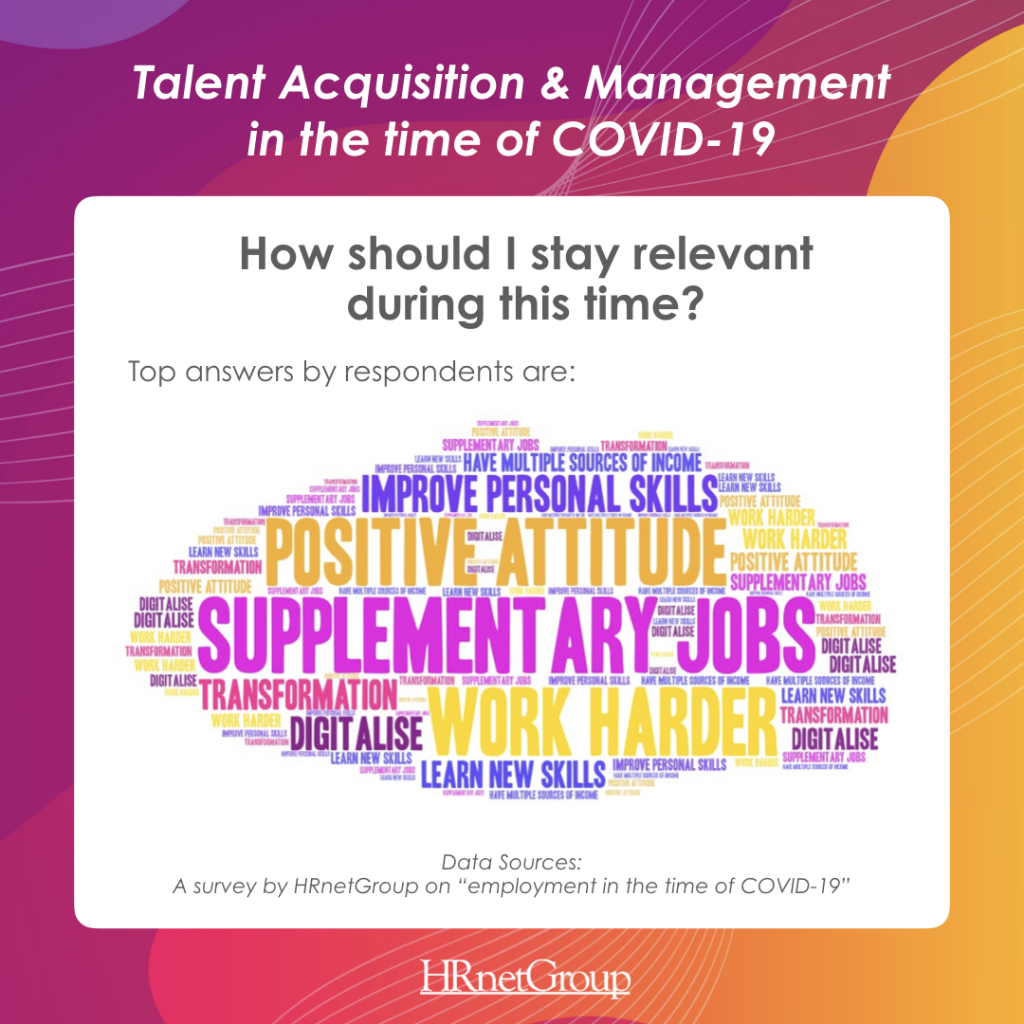 2. Be Nimble and Use Flexible Staffing
"Lower employment risk" is always an advantage for flexible staffing, especially during a crisis. For companies whose workload has increased but for whom a hiring freeze applies across the board, flexible staffing is a very good option. In addition to increasing organizational flexibility and reducing employment risks, flexible staffing is a way that allows us to strengthen our position in the market while providing ourselves with the contingencies to scale back should things go awry.
It is necessary to take the right action at this time to optimize talent acquisition and management for your company. You can choose to emerge from this crisis stronger and better.